Industrial Mixer
When you need an industrial mixer for your specific processing applications, you can turn to the experts at Arroyo Processing Equipment, Inc. Arroyo is a Hispanic- and woman-owned manufacturers' representative and distributor of industrial products, and since 1968, we have helped a variety of operations around the globe select high-quality processing equipment to meet their needs.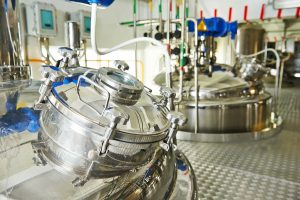 Whether you require an industrial mixer for dairy, citrus, petroleum, or any other type of processing operation, we are sure to have the mixing equipment you need to get the job done. From top entry mixers to side entry mixer products, we can supply you with agitators of all kinds.
Our selection of other industrial mixer products includes:
Large gear box in tank mixers
Bottom entry mixers
Portable mixers
Aerators
In-line mixers
And others
In addition to these and other industrial mixer products, Arroyo also maintains an extensive inventory of processing equipment items, such industrial submersible pumps and air operated diaphragm pump products, gear boxes, strainers, motors, and more. Furthermore, our in-house chemical and mechanical engineers are on hand to provide custom solutions to your most challenging processing problems. Whether an expertly engineered package system or a single piece of equipment best meets your needs, we'll work tirelessly to help you keep your operation running smoothly and efficiently.
Along with our industrial mixer and other equipment sales, we offer 24-hour-a-day repair and maintenance service for virtually all brands of processing equipment, including industrial mixers from Sharpe, Wright Flow Technologies, and Toyo to operations located in Miami, Jacksonville, Orlando, Tampa, Tallahassee, and other metro areas of Florida. Arroyo also offers repair and service for all mixer models from Lightnin and other manufactures.
Contact Arroyo today for more information.