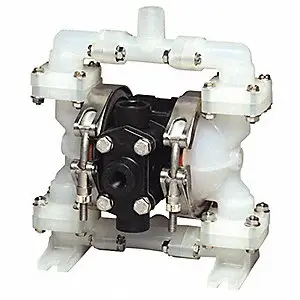 Sandpiper Air Diaphragm Pump in Florida, Georgia, Alabama, South Carolina, North Carolina & Beyond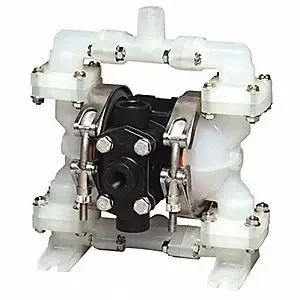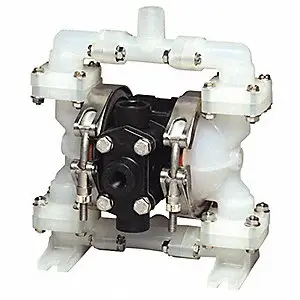 A Sandpiper air diaphragm pump from Warren Rupp might be the ideal pump for your processing facility. Since 1965, Sandpiper, a Warren Rupp, Inc. brand, has been a leader in the pump industry, and their air-operated diaphragm pumps are available in more sizes, types, and models than any other pump manufacturer.
Sandpiper Air Diaphragm Pump
An air-operated diaphragm pump, or AODD pump, can be used in a multitude of industries. It is a positive displacement pump that utilizes compressed air to power its operation. By shifting air from one chamber to another via a linked shaft, an AODD pump can create a back and forth motion that propels liquids and other materials through processing systems.
Warren Rupp, an industry leader, has been heading the way for AODD pumps for generations, and they are the manufacturer most renowned for air-operated diaphragm pumps. Their products are durable and efficient to allow for efficient processing operations.
Your AODD Pump Distributor
Arroyo Process Equipment is an authorized distributor of Sandpiper AODD pumps, as well as a distributor for a wide range of other manufacturers' products. If you need an AODD pump, sanitary lobe pump, circumferential piston pump, or have any other industrial equipment needs, we are the distributor to trust. Our brands include:
Viking Pump
Wright Flo Technologies
CAT Pumps
Prosser
Hayward Gordon
and Many Others!
Regardless of your needs, we can help. Arroyo Process Equipment has been serving the equipment needs of processing facilities for generations, and we are still family-owned and operated – providing you and your facility with the very highest levels of customer service and support.
If you are looking for a Sandpiper air diaphragm pump or have any other processing equipment needs at your facility in Florida, Georgia, Alabama, South Carolina, North Carolina, or other regions, contact us today to speak to our pump experts and learn why more and more processing professionals trust Arroyo Process Equipment for all of the pump supply, repair, and maintenance needs.