Industrial Water Pumps in Florida, Puerto Rico, the Dominican Republic & the Caribbean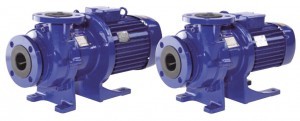 The most complete selection of the top names in industrial water pumps, mixing equipment, industrial gear boxes, industrial electric motors and other processing equipment in Jamaica, Trinidad, Tobago and Cuba can be found at Arroyo Process Equipment. We are the authorized distributor and exporter of all of the industrial water pumps you need to keep your processing facility or water removal project operating at maximum efficiency. Submersible, self-priming, vertical, positive displacement and sump pumps are just a few of the industrial pumps available in our Arroyo Process Equipment product lines.
Industrial Water Pumps in Florida From Arroyo Process Equipment
Arroyo Process Equipment is known for excellent industrial pump repair (Florida). Our repair technicians are all certified and factory-trained. Knowledgeable and experienced in equipment from global manufacturers such as Viking Pumps, Hayward Industrial Products, Pulsafeeder and Sew Eurodrive, they can be called upon 24/7 for emergency industrial pump repair (Florida). Regularly scheduled maintenance provided by our service team can help in the following ways:
Prevent equipment breakdowns
Keep equipment in tip-top shape
Prevent accidents
Extend the life of the equipment
Maximize operating efficiency
Save money
Recognized for our engineering expertise, industry professionals have come to rely on our team of both mechanical and chemical engineers. Matching your application and specification needs with the specifications and design of equipment can be best accomplished with assistance from our engineers. Because of their familiarity and knowledge of both engineering principles and products in the Arroyo Process Equipment lines, they can help select the best option for your application. For companies needing pumps along with corresponding components such as control panels, motors, and gear boxes, our staff engineers can design and create custom package systems to meet your application specifications. For assistance with your need for industrial water pumps in Florida, Puerto Rico, the Dominican Republic or the Caribbean, contact an Arroyo Process Equipment specialist today!