Lightnin Agitators and Other Mixing Equipment at Processing Operations All Throughout Florida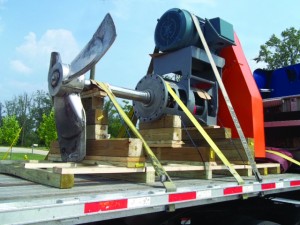 If you use Lightnin agitators at your processing facility in Florida and need experienced technicians to provide service and repairs on that equipment, turn to the professionals at Arroyo Process Equipment. Our staff of veteran technicians are highly qualified and skilled individuals who you can trust to perform the work on your valuable mixing equipment. You can also count on our technicians to be available when you need them. We offer emergency service 24 hours a day, seven days a week for facilities in Jacksonville, Tampa, Miami, Orlando, and all other cities throughout the state.
Lightnin Agitators From Arroyo Process Equipment
In addition to Lightnin agitators, we can also service many other types of chemical process equipment at facilities in the Sunshine State, including:
Centrifugal pumps
Positive displacement pumps
Gear boxes
Motors and drives
Pump strainers
While we don't distribute Lightnin agitators, we do offer a wide variety of mixing equipment, including top entry mixers, side entry mixers, and large gear box in tank mixers, from respected manufacturers like Sharpe, LodaPro, and Falk. Out inventory also includes a variety of centrifugal and positive displacement pumps, pump strainers, gear boxes, and more, and we can provide these products to facilities worldwide.
For more information on the services we provide for Lightnin agitators and other equipment at processing operations throughout Florida, or to get more information on any of the equipment we distribute to facilities across the globe, contact us today. Arroyo is a woman- and Hispanic-owned business that has prided itself on offering support, experience, and engineering for nearly a half century.