Y-Strainers for Facilities in Tobago, Puerto Rico & Throughout the Caribbean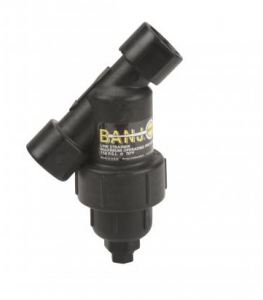 Fluid processors in need of high-quality Y-strainers to protect valuable motors, pumps, regulators, dampeners and other processing equipment from solid content in pipeline fluids are sure to find their ideal solution in the Specialty Product Line at Arroyo Process Equipment. Over the past 50 years, we have established ourselves as a widely recognized fluid handling supplier. We proudly represent and distribute Y-strainers, dampeners, motors, drives and other equipment from the top names in the industry such as Eaton, Banjo Liquid Handling Products and Hayward Gordon at each of our three locations.
Y Strainers in Tabago From Arroyo Process Equipment
Eaton is a renowned manufacturer in the industry and features the most complete line of pipeline Simplex, Duplex and Y-strainers. Eaton model 80 and 85 Y-strainers are specifically designed to withstand a variety of pipeline pressures and meet all ANSI 100°F pressure ratings. Eaton model 85 strainers are perfect for liquid, gas or steam processing operations and offer features and options such as the following and more:
Compact Designs
Threaded or Bolted Covers
Vertical or Horizontal Installation
Standard Stainless Steel Screens
Optional Monel and Perforated Stainless Steel Screens
The Line Strainers product line manufactured by Banjo Liquid Handling Products includes LSQ, T, Mini T, and Y-strainers. The line features more than 40 poly ribbed Y-strainer models. Models come complete with stainless steel screens ranging in sizes from ½" to 3".
Helping processors in Tobago, Puerto Rico and throughout the Caribbean match pumps, motors, mixers, Y-strainers and other equipment to specific processing requirements is one of the things we do best at Arroyo Process Equipment. In addition to equipment selection assistance, we offer complete pump package systems. Our chemical and mechanical engineers custom design and build systems that include one or more pumps, Y-strainers, motors, control boxes and/or other components. The equipment selected for each system always perfectly matches processing organization specifications and requirements. Contact a pump expert at Arroyo Process Equipment today for more information or quotes on Y-strainers or any of our other products. Each one of our courteous pump experts can provide you with technical data on the pump you are interested in. We look forward to serving you!