Pump Distributors for Industrial Processing Operations in the U.S.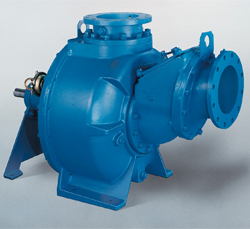 Reliable pump distributors go hand-in-hand with running a successful operation that requires high-quality industrial pumps. Arroyo Process Equipment, which has proudly distributed industrial pumps and other equipment to processing operations throughout the world since 1968, can be trusted to deliver high-quality industrial pumps when you need them and provide you with expert customer support that can help you improve processes.
Few other pump distributors can match Arroyo's combination of well-crafted products and industry expertise. Our inventory only includes industrial pumps from top-rated manufacturers known for producing dependable equipment, and our expert sales associates have vast knowledge across a wide range of industries, allowing them to provide advice and recommendations for a variety of different applications.
Pump Distributors From Arroyo Process Equipment
As reputable pump distributors, Arroyo offers an outstanding selection of industrial pumps for operations in the United States, South America, Central America, and beyond. Our inventory includes:
Internal rotary gear pumps, air operated diaphragm pumps, lobe pumps, progressing cavity pumps, and many other positive displacement pumps
ANSI process pumps, end suction pumps, self priming pumps, mag drive pumps, and many other centrifugal pumps
In addition to being industrial pump distributors, Arroyo also is a trusted distributor for a wide range of mixers, pump strainers, gear boxes and reducers, and other processing equipment. Contact us today for more information on any of our industrial products. Arroyo, a woman- and Hispanic-owned company, proudly serves industrial operations in the US, Central America, South America, and beyond.