Hydraulic Pump for Florida, Georgia, Jamaica, Trinidad & Throughout the Caribbean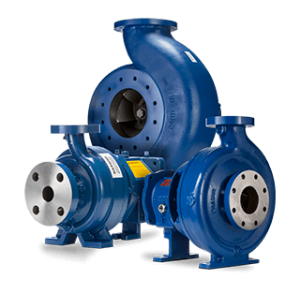 The pump specialists at Arroyo Process Equipment are the experts that fluid processing professionals rely on whenever they need high-quality products such as a hydraulic pump for a new facility, a replacement for a worn-out side channel pump at an existing facility or genuine manufacturer replacement parts for their in-house pump repair and maintenance services. Arroyo Process Equipment is a family owned and operated fluid processing equipment supplier that has represented and distributed equipment from the most respected manufacturers in the industry since 1968. We're proudly recognized in the industry for providing processors throughout the US and Caribbean with the highest quality products, unparalleled technical support and application expertise from our engineering team.
Hydraulic Pump in Florida From Arroyo Process Equipment
We have hundreds of exceptional hydraulic pump models in our Arroyo Process Equipment centrifugal and positive displacement pump lines that are ideal for waste water treatment, agricultural irrigation, food and beverage processing, mining and nearly every other type of industrial fluid handling application. Our positive displacement hydraulic pumps include the following and more:
Sterling SIHI ADH Series side channel pumps
Viking Pump hydraulic gear pumps
Wright Flow Technologies hydraulic rotary lobe pumps
Pulsafeeder hydraulic mechanical metering and external gear pumps
Sterling SIHI DRV Series vertical single stage side channel pump models
Our Centrifugal Pump Line includes hydraulic pump equipment such as Griswold 811 ANSI Series pumps, PLAD Equipment end suction pumps, PumpWorks PWV Series vertical pumps, Weinman split case pumps and more.
Arroyo Process Equipment has chemical and mechanical engineers on staff to help processors match the hydraulic pump and other equipment in our lines to their specific processing operation requirements. Our engineers also design custom turn-key pump package systems for processing organizations featuring pumps, motors, mixers and other system components.
Technicians in charge of pump repair and maintenance services at processing facilities in Florida, Georgia, Jamaica, Trinidad and elsewhere throughout the Caribbean and United States can always count on Arroyo Process Equipment for the genuine manufacturer replacement parts they need. Our Parts Department personnel process and ship orders quickly to reduce downtime at our clients' facilities. Contact us today to request hydraulic pump or replacement part quotes.