Self Priming Pump in Florida, Puerto Rico, the Dominican Republic & the Caribbean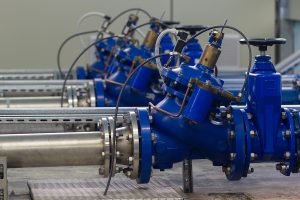 For industrial applications such as sewage treatment, cooling towers and liquid transfer, a self priming pump is often an effective solution. The self priming pump line at Arroyo Process Equipment includes equipment from the leading industrial pump manufacturers from across the world. The time saved installing, priming and maintaining these pumps can save companies in Jamaica, Trinidad, Tobago and Cuba money and add more profit to their bottom lines.
Self Priming Pump in Florida From Arroyo Process Equipment
There are many reasons Arroyo Process Equipment is recognized as a leading supplier of fluid handling products including the following:
Family owned and operated for over 45 years
Complete line of quality equipment
Replacement parts for all brands of equipment
Custom designed package systems
Staff of chemical and mechanical engineers
Commitment to excellence
Our company was founded in 1968 by chemical engineer Frank Arroyo to supply pumping solutions to the phosphate industry. Over the years, the family owned and operated business has added multinational clients and become the one-stop shop for the needs of many processing industries such as citrus, water treatment, petroleum and utilities. In addition to supplying customers with quality pumps, mixers, gear boxes and more, Arroyo Process Equipment stocks industrial pump replacement parts and other equipment parts for most leading manufacturer brands. For customers needing complete processing systems, the team of engineers at Arroyo Process Equipment can work with customers to design and build custom packages. Engineers take time to ensure that the specifications of a particular industrial pump are compatible with other components of the package system and meet the overall specifications of the project.
Every member of the Arroyo Process Equipment staff is committed to excellence and our goal of providing the best solutions for applications in processing facilities throughout Florida, Puerto Rico, the Dominican Republic and the Caribbean. Contact us today for assistance in selecting a self priming pump for your operation.