Slurry Pump Repair in Florida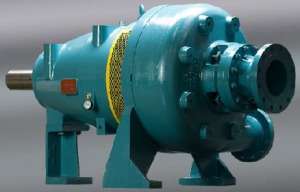 A slurry pump is one of the more hardworking of horizontal pumps. The liquid it moves is often dense and challenging to move smoothly. When you need a slurry pump repair, you may need it quickly. If your organization utilizes horizontal pumps of any type, you can depend on Arroyo Process Equipment to have the equipment and repair services you need when you need it.
Slurry Pump Repair in Florida From Arroyo Process Equipment
Our slurry pump repair services are just some of the extensive process equipment sales and services we provide to agricultural, chemical, industrial and pharmaceutical related companies throughout the Americas. We serve water treatment plants, the citrus industry, and a variety of manufacturing customers who rely on us daily for process equipment and repair services. Need a slurry pump repair? Not a problem. Need appropriate horizontal pumps to move liquids great distances? Our engineers can assist you. We can even provide package and turnkey services to get your project up and running quicker and more efficiently.
Beyond slurry pump repair services, we repair all styles of pumps and process equipment:
Industrial mixers
Motors and drives
Gearboxes
Strainers
Our strategic locations in Clearwater, Jacksonville and Bartow put us close to the Florida citrus and agriculture industry. From here, we can quickly serve our clients in Orlando, Miami, Tampa, Gainesville and more. In addition, our Dominican Republic location helps us better serve all of North America, South America, and Central America.
We are proud to offer brand name equipment like Viking Pumps, Warren Rupp, Periflow and more. These are names respected throughout the industry for their reliability and durability. Our customers know we are here to service the equipment we sell and can rely upon us for all of their equipment, repair, and service needs.
If you have yet to find a source you can depend on for your process equipment, including vertical and horizontal pumps, we encourage you to contact us. Get a quote by contacting our offices and talking to an experienced customer service representative. We look forward to becoming your go-to team for your process equipment and slurry pump repair in the great state of Florida.