Slurry Pump for Processing Facilities Throughout the US, Central & South Americas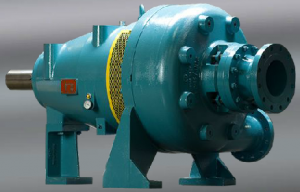 When you need a slurry pump for your processing operation, you can trust Arroyo Process Equipment, to supply a high-quality solution. A proud woman- and Hispanic-owned business, Arroyo has provided top-notch support, experience, and engineering to companies around the world for more than 40 years. We carry a comprehensive selection of industrial pumps, gear boxes, mixers, strainers, and other processing equipment, and we have well-qualified experts on our staff who can help customers find solutions to their most complex problems. Whether you need a slurry pump for your wastewater treatment plant in South America, or another type of pump for your mining facility in Central America, our highly skilled team, which includes chemical and mechanical engineers, can help you find the right equipment for your specific applications.
Slurry Pump From Arroyo Process Equipment
Arroyo is a manufacturers' representative and distributor of top-of-the-line processing equipment, including products from Viking, Warren Rupp, Pulsafeeder, and Toyo, any pump from us will undoubtedly offer tremendous performance. In addition to slurry pump products, we offer several other types of centrifugal pumps, including:
ANSI process
Magnetic drive
Submersible
Regenerative turbine
Horizontal
Vertical
Close coupled
End suction
Split case
Pneumatic drum
Electrical drum
And more
To get more information on a slurry pump from Arroyo, contact us today. We also offer a wide selection of positive displacement pumps, including rotary gear pump and air operated diaphragm pump products. We proudly serve businesses throughout South America, Central America, and the United States.