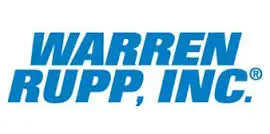 Air Operated Diaphragm Pumps for Those in Florida, & the Caribbean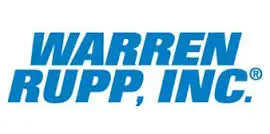 For processing operations in Jamaica, Trinidad, Tobago, and Cuba handling liquids containing solids, air operated diaphragm pumps are often the best solution. Arroyo Process Equipment is known throughout the industry as being the go to source for fluid handling equipment from the top manufacturers. The AOD pumps we carry, including those manufactured by Warren Rupp, are top quality, reliable and durable. Used in oil, chemical, food processing and other industries, these pumps usually don't have a seal. Even if AOD pumps run dry, they won't be damaged.
Our line of Viking Pump products includes asphalt pumps, industrial lobe pumps and more. The Viking Pump heavy duty asphalt pumps available at Arroyo Process are used for emulsions, high pressure, refinery and other applications. The general purpose models offer the following:
Transfer of cutback or clean blended asphalts
Cast iron construction
Handle high viscosity fluids
Floating rotor
Simple design
Economical
Air Operated Diaphragm Pumps From Arroyo Process Equipment
In addition to air operated diaphragm pumps and asphalt pumps, the full lines of centrifugal, positive displacement, and air operated double diaphragm pumps distributed by Arroyo Process Equipment include most every type of industrial pump from high pressure piston pumps to dewatering pumps and everything in between. Along with supplying pump products, we carry complete lines of mixing equipment, industrial gear boxes, electric motors, drives, strainers, replacement parts and more.
Arroyo Process Equipment has been serving the needs of the processing industry for over 50 years. While people choose us as their equipment supplier because of the quality products we distribute, we attribute our success to the expertise our team provides our clients. Our in-house team of chemical and mechanical engineers are always available to help clients in selecting the best equipment for their applications. Our engineering team also creates custom package systems which include pumps, motors, valves, controls and more.
For a free quote on air operated diaphragm pumps for projects in in Florida, Puerto Rico, the Dominican Republic and any other Caribbean island, contact us today.