CD-4 Pumps Available for Those in Florida & Nearby Areas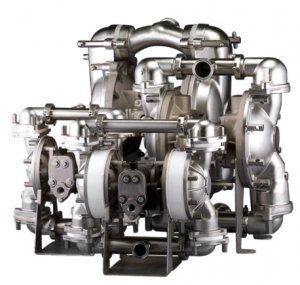 CD-4 pumps and other types of industrial pumps are designed to move material quickly and efficiently. Yet, even CD-4 pumps get overworked and can fail when used improperly. Ensuring your jobsite has the best possible pump in place from Eaton pumps and other trusted manufacturers helps ensure production gets done on time and profitability remains. There are many types of pumps available from locally renowned suppliers, like Arroyo Process Equipment. Arroyo is a woman- and Hispanic-owned and operated business with more than 50 years of experience in the fluid-processing equipment industry. We also have a vast product line to provide fluid processing solutions.
Use the Right Pump
The vast array of pumps available for moving and processing material at truly industrial levels can be a difficult task without expert advice. Fortunately, Arroyo Process Equipment of Bartow, FL, has ample experience providing efficient pumping solutions in the Southeastern United States and nearby areas. When it comes to ensuring material gets from one location to another as quickly and efficiently as possible, CD-4 pumps and other pumps are available to ensure the job gets done correctly, on time, and on budget. Arroyo has a team of expert mechanical and chemical engineers who can ensure the best equipment is used for your jobsite. In addition to CD-4 pumps, our other products include:
Positive Displacement Pumps
Centrifugal Pumps
Gearboxes
Motors
Mixers
and More!
With so many types of Eaton pumps, PD pumps and other equipment available, it greatly helps to utilize the available expertise at Arroyo Process Equipment, which has three Florida locations – in Bartow, Jacksonville and Miami.
Get Free Estimates and Expert Help
Whether you prefer Eaton pumps or those from other manufacturers, ensuring the correct one gets used is as simple as consulting with our team of available experts at Arroyo Process Equipment. Custom, turnkey solutions and skid-mounted installation service is available, as well as around-the-clock maintenance and repair. Contact Arroyo Process Equipment for estimates on the best CD-4 pumps and other types of fluid processing equipment for your operations in Florida, Georgia, North Carolina, South Carolina, Virgin Islands, and nearby areas.