Ammonia Pump for Florida, Georgia, Puerto Rico, the Dominican Republic & the Caribbean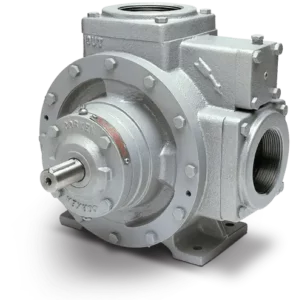 Arroyo Process Equipment is the supplier industrial food processing and agricultural professionals rely on for the ammonia pump products and other fluid processing equipment they need. A family owned and operated business that Frank Arroyo Sr. founded in 1968, our company has grown into a leading process equipment supplier that is known for offering processors top quality products, support and expertise that can't be matched. Product lines include positive displacement pumps, centrifugal pumps, mixing equipment, specialty equipment and replacement parts from the world's best manufacturers including Toyo Pumps, Viking Pump, Sharpe Mixers, Hayward Gordon and more.
Partnering with Arroyo Process Equipment means that you can always count on us to provide you with the same superior service and support, whether you need our engineers to create and design a complete turnkey ammonia pump package system, you are looking for a single liquid ammonia transfer pump, or you just need assistance cross referencing 3196 pump replacement parts to compatible, more affordable parts from Phantom Pumps.
Ammonia Pump From Arroyo Process Equipment
Corken and Viking Pump are renowned in the industry for manufacturing exceptional ammonia pump equipment. The ammonia pump products that are available at Arroyo Process Equipment are perfect for ammonia applications and include the following and more:
Corken Standard Model Sliding Vane Pumps for high pressure applications
Corken Z-Model Sliding Vane Pumps available in 5 sizes
Corken Regenerative Turbine Pump Series long lasting pumps featuring free-floating impellers
Corken SC-Model Side Channel pumps offering continuous duty and long service life
Viking Pump internal Gear Pumps with double mechanical seals
Arroyo Process Equipment has mechanical and chemical engineers on staff to help processors select the best pump for their particular application. Additionally, pump product specialists at Arroyo Process Equipment are often contacted by industry professionals in Florida, Georgia, Puerto Rico, the Dominican Republic and other islands in the Caribbean who are looking for ways to reduce operating and repair maintenance costs on equipment such as a 3196 pump. Our Phantom Pumps line features pumps and replacement parts that are 3196 pump compatible and more affordable. Contact us today for more information on compatible 3196 pump products, to learn more about ammonia liquid pump equipment, or to request an ammonia pump quote.