Barnes Pumps Distributors Serving Florida, Georgia, Puerto Rico, the Dominican Republic & the Caribbean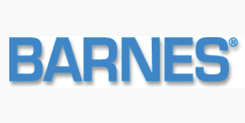 Arroyo Process Equipment is the team to trust when you are looking for reliable, affordable Barnes Pumps distributors. We have been in the industry for over 50 years, and our family-owned and operated business is committed to providing you with top-quality equipment at great rates.
One of the Leading Barnes Pumps Distributors
Companies from across the country and beyond come to us whenever they need Barnes Pumps equipment for their operations. We are product and equipment experts, and every member of our team, including our on-site engineers, is dedicated to helping you find the ideal equipment for the most productive operations.
We take pride in offering only the best to our customers. That's why we've partnered with brands like Barnes Pumps and many others – to offer you the most extensive selection of top-rated equipment available on the market today.
And, we represent much more than just Barnes Pumps. We also distribute products for many other brands, including:
Wright Flo
Warren Rupp
CECO Dean Pump
Prosser
Lightnin Mixers
Phantom Pumps
Hydroflo Pumps
Sharpe Mixers
and Many Others
Whether you are looking for submersible pumps, self-priming pumps, rotary gear pumps, or any other industrial pump equipment, we are sure to have what you need at Arroyo Process Equipment.
View our line card now!
You can also take comfort in knowing that we provide endless post-purchase support. If you need repairs, maintenance, or parts, our team can help locate parts for shipment or dispatch a technician to complete the repairs for you.
We gladly serve those throughout Florida, Georgia, Puerto Rico, the Dominican Republic, and the Caribbean, so if you are looking for Barnes Pumps distributors are want to purchase industrial equipment from any of the other leading brands, contact us today!