Centrifugal Impeller Options for Processing Facilities Worldwide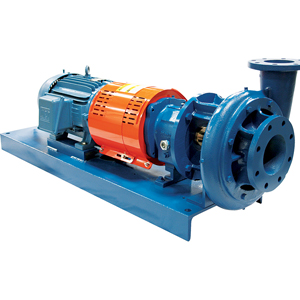 When you need a centrifugal impeller for a pump at your facility in South America, Central America, the United States, or anywhere else in the world, you can count on the professionals at Arroyo Process Equipment, to provide a number of high-performance solutions to choose from. We are a widely respected manufacturers' representative and distributor of a vast selection of industrial products, and since 1968 we have provided support, experience, and engineering to many processing operations around the globe. Our products come from many highly respected manufacturers, including impeller options from Viking, and Toyo, and can be used for applications across a wide range of processing industries, from sewage and petroleum to chemical and citrus.
Centrifugal Impeller Options From Arroyo Process Equipment
We offer impeller products for many centrifugal pumps, including:
End suction pumps
Double suction pumps
Self priming pumps
Magnetic drive pumps
Horizontal pumps
Vertical pumps
Single stage pumps
Two stage pumps
Multistage pumps
ANSI process pumps
And more
In addition to our centrifugal pump impeller options, we offer several other products, including top entry mixers, gear boxes, electric motors and variable speed drives, a wide range of positive displacement pumps and components, and industrial pump systems.
To find out more about our impeller selection for centrifugal pumps, or for information on any of our other products, contact Arroyo today. We are a proud woman- and Hispanic-owned business, and we gladly serve companies in the United States, South America, Central America, and beyond.