Rotary Lobe Pumps for Florida, Georgia, Puerto Rico, the Dominican Republic & the Caribbean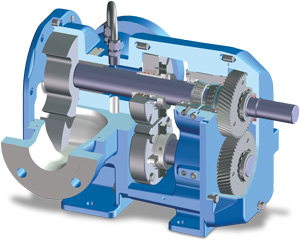 It is always best for fluid processing professionals to consult with the application experts at Arroyo Process Equipment before purchasing rotary lobe pumps or other fluid handling equipment for their processing applications. Our mechanical and chemical engineers have the knowledge, expertise and experience to determine which of the centrifugal or positive displacement pump models in our lines will best meet your processing requirements and specifications. They are always available to provide technical information on all equipment and explain the differences between models, such as why one rotary lobe or circumferential piston pump is better suited for a particular application over another. Our engineering team also designs custom solutions for processing organizations that are in need of turnkey pump package systems, which come complete with pumps, components and other equipment.
Rotary Lobe Pumps in Florida From Arroyo Process Equipment
Our Positive Displacement Pump Line at Arroyo Process Equipment features rotary pumps from the top names in the industry. Lobe pumps in our rotary line are typically used to move, process and/or transport fluid often containing solid content, and our Wright Flow Technologies Rotary Pump Lobe products are ideal for food and beverage processing, pharmaceutical research, manufacturing and other industrial applications requiring sanitary processes. Our Wright Flow Technologies models include the following:
Concept SQ Series pumps offering maximum control of sterile and aseptic environments
Classic+ MultiPump Series pumps available in 3A, Atex and FDA models
EHEDG Certified SteriLobe Series models with multi-lobe or bi-wing rotors
Revolution RLP Series of hybrid CIP rotary lobe and circumferential piston pump models
rtp Series models specifically designed for hygienic fluid transport in road tankers
Viking Pump also manufacturers exceptional industrial lobe equipment. RL Series rotary lobe pumps handle maximum viscosities up to 2,000,000 SSU, maximum capacities up to 820 GPM and maximum pressures up to 400 PSI. RL Series pumps are also easy to maintain because of their shim less design.
To further serve our customers, processing equipment replacement parts and accessories are available from our Parts Department. Our parts experts are on hand to help in-house service technicians in Florida, Georgia, Puerto Rico, the Dominican Republic and the Caribbean find the correct parts needed for repair and maintenance service on rotary lobe pumps, mixers, gearboxes and more. Contact an Arroyo Process Equipment associate today for more information.