Centrifugal Water Pump for Florida, Georgia, Puerto Rico, the Dominican Republic & the Caribbean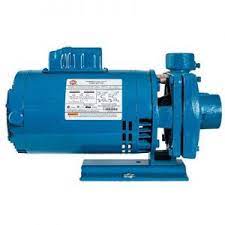 Centrifugal water pump needs are always high in coastal areas and islands such as Jamaica, Trinidad, Tobago and Cuba because there is often a need for emergency water removal due to tropical weather and related flooding. In addition, they are often used in fluid processing industrial applications such as agricultural irrigation, wastewater treatment and others, which can be found in abundance in these island regions. Arroyo Process Equipment represents and distributes the best fluid processing equipment in the industry and provides unparalleled service and support. Our centrifugal pump line includes water pump equipment as well as end suction pumps, piston pumps, multistage pumps, internal gear pumps, air operated diaphragm pumps, sanitary lobe pump models and other pump equipment.
Centrifugal Water Pump From Arroyo Process Equipment
There are many factors that determine what type of centrifugal water pump should be chosen for a particular application. A few of the most common determining factors include the location where the pump will be placed, the distance the fluid will travel, and the type, size and amount of substances in the water. Water pumps from Arroyo Process Equipment include the following and more:
Submersible pumps
Self priming pumps
Vertical sump pumps
Dewatering pumps
Fire pumps
We carry only the most respected centrifugal pump products in our line and distribute pumps from leading manufacturers, which include Toyo Pumps, Crown, Deming Pumps, Prosser, Plad and more. We also represent and distribute water pump products from Phantom Pumps that are compatible and interchangeable with many pump brands and offer a cost-effective alternative to fluid processors who are looking to save on pump related costs. For your convenience, we have cross referencing materials available to assist in matching Phantom Pumps products with other pump brands.
We also offer many options for a sanitary lobe pump, circumferential piston pump, sanitary lobe, mag driven pump and mechanical metering pump from Wrightflow Technologies, Viking Pumps, Pulsafeeder and others.
Contact one of the pump experts at Arroyo Process Equipment for help determining which centrifugal water pump or lobe pump will be best for your application in Florida, Georgia, Puerto Rico, the Dominican Republic, the Caribbean or elsewhere.