Chemical Process Equipment for Facilities in North America and Beyond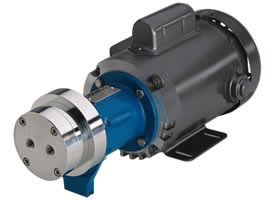 For an excellent selection of chemical process equipment, facilities around the world can depend on Arroyo Process Equipment. For more than 40 years, Arroyo, a proud woman- and Hispanic-owned business, has provided businesses across the globe with outstanding products and services, earning a reputation as a company that can be trusted for exceptional support, engineering, and experience. Our products come from some of the world's most well-known and respected manufacturers, including Viking Pump, Crane Pumps & Systems, Periflo, Pulsafeeder, and Warren Rupp. Whether you have a water treatment, citrus, sewage, or other processing facility, you're sure to find durable, dependable equipment for your specific application in our inventory.
Chemical Process Equipment From Arroyo
Facilities in Central and South America, the United States, and beyond can turn to Arroyo for a wide range of chemical process equipment, including:
Lobe pumps, vane pumps, and other positive displacement pumps
Single stage pumps, multistage pumps, and other centrifugal pumps
Top entry mixers, side entry mixers, and other mixers
Electric motors and drives
At Arroyo, we consider ourselves solutions providers, and we take pride in helping processing facilities solve complex problems in their operations. Our highly knowledgeable technicians and engineers can assist in that regard and help create ideal packaged systems of pumps, motors, gear boxes, and other components for specific applications.
For more information on our vast selection of chemical process equipment and services, contact us today. If you have a facility in Florida, don't forget to inquire about the pump repair service, gearbox repair service, and other repair services we offer on equipment, including repairs on Lightnin agitators, at facilities throughout the Sunshine State.