Chemical Process Pump in North America & Surrounding Regions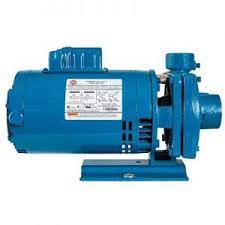 Industrial chemical processing requires a variety of processing pumps. Chemical processing includes synthesis and catalysis efforts to produce products such as, fine chemicals, bulk chemicals, pharmaceuticals, and petrochemicals. Here are the different fabrication materials, pump types, use conditions, and applications for a chemical process pump.
Advanced materials used to make these industrial process pumps include corrosion-resistant metallic and non-metallic materials. Some of these metals are alloys made from nickel, other alloys which are light reactive, and stainless steel. Non-metallic materials include engineered polymers.
Chemical Process Pump From Arroyo Process Equipment
Pump Types include:
 Single-stage
 Multistage
 Submersible
 Vertical
 Positive displacement
Pumps are available as sealed or seal-less, radially or axially split, diffuse or volute, close or long coupled.
Processing pumps process various liquids in different ways, which include both low-flow and high-head applications. They are found in both toxic and high-temperature environments. Beside regular liquids, pumps circulate heat transfer fluid for heat exchangers, chilling system, condensers, steam generators, and cooling towers.
A chemical process pump provides transportation of liquids for the purposes of transfer through the chemical processing plant, treatment of effluent, storage, loading or unloading of tank cars or ships and pipelines. Besides standard industrial processing, nuclear facilities require specialized pumps because of the radioactivity.
Learn the best chemical process pumps for specific applications, contact the experts at Arroyo Process Equipment.