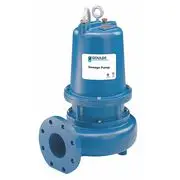 Wet Well Pump for Florida, Georgia, Puerto Rico, the Dominican Republic & the Caribbean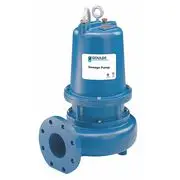 The chemical and mechanical engineering team at Arroyo Process Equipment is comprised of fluid equipment experts who construction companies and fluid processing organizations rely on for everything from equipment selection assistance and technical support to creating custom wet well pump, horizontal self priming pump and other centrifugal and positive displacement pump turnkey packages. Arroyo Process Equipment is the family owned and operated fluid handling supplier of industrial pumps, mixers, gearboxes and other processing equipment, and we are proudly renowned in the industry for our outstanding products, engineering services and technical support.
Wet Well Pump From Arroyo Process Equipment
Wet wells are underground areas typically used to collect wastewater or other fluids. Dewatering construction site applications and sewage treatment facility processing often require a wet well pump for removal and/or transfer of fluids from the wells. Our centrifugal and positive displacement lines at Arroyo Process Equipment include a variety of pumps suitable for wet well applications, such as slurry, peristaltic and horizontal self priming pump models and more from Pulsafeeder, Sandpiper, Phantom Pumps, Pump Works, Barnes, Crown and other top manufacturers.
Wet well and other custom package systems that are designed and created by our Arroyo Process Equipment engineers typically include equipment and components such as the following and more:
One or More Pumps
Control Boxes
Motors
Filtration Equipment
Drives and Gearboxes
Pipes and Couplings
Our Arroyo Process Equipment team works hand in hand with fluid processing organizations to create a turnkey system that meets the processing operation's requirements and specifications. Engineers carefully select system components by matching technical data and the specifications of pumps and other equipment to ensure the system will achieve exceptional performance results.
Our wet well pump and other package systems are often skid mounted as a complete unit for efficient shipping to facilities and operations throughout Florida, Georgia, Puerto Rico, the Dominican Republic and the Caribbean. Installing complete skid mounted systems is much easier than assembling components shipped separately. Contact a knowledgeable and courteous pump specialist at Arroyo Process Equipment today to learn more about our superior products and package system solutions.