Crane Pumps for Florida, Georgia, Bahamas & Cayman Islands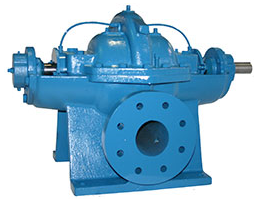 Crane Pumps & Systems is known for manufacturing some of the most trusted pump brands in the fluid handling industry. Arroyo Process Equipment represents and distributes quality fluid processing pumps and equipment from Crane Pumps & Systems and other well-respected manufacturers. We have earned an exceptional reputation in the industry over the past 48+ years for providing products, service and support that are second to none.
Florida Crane Pumps From Arroyo Process Equipment
Arroyo Process Equipment offers our customers several Barnes, Burks, Crown, Deming, Prosser and Weinman products from Crane pumps to cover countless industrial applications including wastewater treatment, mining, dewatering, power generation, HVAC pump systems and more. Pump types and models include the following:
Deming solid handling and end suction ANSI process pumps
Weinman column and non-clog sump pumps
Barnes submersible and grinder pumps
HVAC pump and regenerative turbine pumps from Burks
Prosser portable electric submersible pumps
Self-priming and solid handling pumps from Crown
Additional pump brands and manufacturers in our centrifugal and positive displacement pump lines at Arroyo Process Equipment include Toyo Pumps, Griswold, Phantom Pumps, Viking Pump, Liquiflo, Corken and more. Our mixing equipment and specialty lines include gearboxes, motors, drives and other system components from the biggest names in the industry such as Sharpe Mixers, Weg Electric, Eaton Hayward Filtration and more.
Our parts department has parts and accessories for all of the equipment in our product lines. Our parts specialists are experts in the field and can identify the correct parts for any HVAC pump and other equipment quickly. When applicable, they may recommend Phantom Pumps parts to service technicians who are looking to lower pump related costs. Phantom Pumps replacement parts are interchangeable with many well-known pumps brands, and pump repair and maintenance costs are usually reduced by substituting compatible Phantom Pumps parts for manufacturer parts.
Contact us today for quotes on Crane pumps for your fluid handling needs in Florida, Georgia, the Bahamas and Cayman Islands or cross-reference assistance on pump equipment and replacement parts from Phantom Pumps.