ANSI Pumps in Florida & Georgia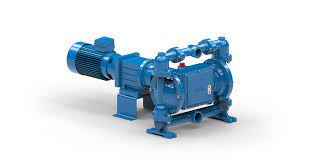 Ever since Frank Arroyo Sr. founded Arroyo Process Equipment in 1968, industry professionals throughout the world have relied on our family owned and operated business to provide the best equipment and services for their processing operations. We are proud to be recognized as the supplier offering excellent service, support and engineering expertise. From ANSI pumps to Lightnin Mixers repairs and everything in between, you can expect only the best from Arroyo Process Equipment.
Arroyo Process Equipment is proud to be the manufacturer representative and distributor of the most respected brands of processing equipment in the world. Our product lines include positive displacement pumps, centrifugal pumps, mixing equipment and other specialty products, such as gearboxes, motors, drives, strainers and other processing components, from brands, which include the following:
Warren Rupp, Inc.
Burks Pumps
WEG Motors and Drives
North American Electric, Inc.
Nord Drivesystems
Hayward Industrial Products
Florida ANSI Pumps From Arroyo Process Equipment
Many of the pumps in our centrifugal line are ANSI pumps. ANSI pumps are pumps of comparable size that are manufactured with identical interfaces and envelope dimensions to meet the standards set by the American National Standards Institute (ANSI). For customers looking for low-cost ANSI pump alternatives, we carry a line of pumps and parts from Phantom Pumps. These pumps and parts are compatible and interchangeable with other brands of centrifugal pumps.
Our expert equipment repair and maintenance services are handled by our factory trained and certified technicians at Arroyo Process Equipment. When performing services such as Lightnin Mixers repairs, our technicians are available 24/7 to get your equipment up and running in top condition as soon as possible. Our maintenance services keep your equipment in tip-top shape and extend the life of your equipment.
Contact an Arroyo Process Equipment for more information on ANSI pumps or to schedule repair or maintenance services on your processing equipment in Florida or Georgia.