Dewatering Pumps for Florida, Georgia, Puerto Rico, the Dominican Republic & the Caribbean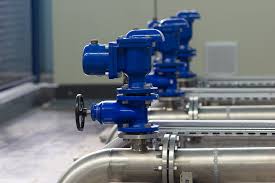 Professionals in mining, water treatment, construction, agriculture and other industries know they can count on Arroyo Process Equipment for the best selection of dewatering pumps from the most respected manufacturers in the fluid processing industry. We are a family owned and operated company founded in 1968, and we distribute the highest quality products to meet each unique fluid processor's needs. We also have a staff of pump specialists and engineers who are renowned for providing clients with the highest customer service and support.
Dewatering Pumps From Arroyo Process Equipment
Dewatering pumps are typically used to remove and transport fluid from one area to another and are found in both the centrifugal and positive displacement pump categories. Dewatering pumps are either submerged in the fluid being processed or placed above ground. The dewatering application determines whether an indirect or direct drive pump will provide the best processing performance. We have hundreds of pump models for dewatering applications available at Arroyo Process Equipment. Available models include the following and more:
Barnes submersible dewatering pumps, sump pumps and transfer pumps
Sandpiper PortaPump submersible pump and SludgeMaster direct drive pump models
Pump Works SP Series process pump models
Phantom Pumps self-priming pumps
Porta-Matic air operated diaphragm pumps from Versa-Matic
Watson Marlow 500 Series process pumps, 600 Series mid flow process pumps and 700 series transfer pumps
Arroyo Process Equipment application engineers and pump specialists are always happy to assist our customers with pump selection to ensure any processing equipment selected will provide the desired fluid processing performance and results.
The Arroyo Process Equipment Parts Department has a huge inventory of parts and accessories for all the processing equipment we distribute to customers throughout Florida, Georgia, Puerto Rico, the Dominican Republic and the Caribbean. In-house service departments can depend on our parts specialists for help finding the parts they need to repair and maintain equipment such as dewatering pumps, direct drive motors, mixing equipment, gearboxes and more. Our Order Department processes and ships orders quickly to keep any downtime to a minimum. Contact us today for product assistance or to request a quote.