Diaphragm Pump in Florida, Puerto Rico, the Dominican Republic & the Caribbean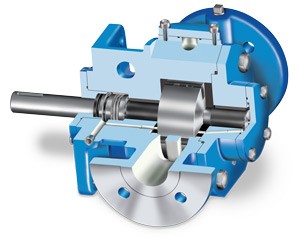 There is no need to look further than Arroyo Process Equipment when you need a diaphragm pump to transport and process debris loaded waste water, oil sludge, refinery waste or other liquids in Jamaica, Trinidad, Tobago or Cuba. We are proud to represent and export the most requested industrial water pumps and other process equipment. Since 1968, we have been committed to providing the best full-service solutions to the processing industry including access to our staff of expert chemical and mechanical engineers.
Unlike some industrial water pumps, a diaphragm pump can run dry without damage because it does not have a seal. Sandpiper Pump, a leader in the industrial pumps industry since 1965, is one of the manufacturers in our diaphragm pump line. Included in the line of air operated double diaphragm pumps from Sandpiper are the following:
Standard Duty Ball
Containment Duty Ball
Heavy Duty Flap
Heavy Duty Ball
Special Duty
Oil and Gas
As an authorized manufacturer distributer and exporter, we can supply most Sandpiper parts for industrial pumps to facilities that have experienced mechanics on staff. For smaller operations in Florida or those without a mechanical staff, we offer repair and maintenance service on any diaphragm pump, process equipment or system in our product lines. Our highly trained and experienced technicians are available 24/7 to get your project moving again after an equipment breakdown. Why not leave your Florida equipment installation to the Arroyo Process Equipment installation experts? They are factory trained and familiar with all of our products and able to set up the equipment quickly and to run a test to ensure it is operating correctly. To learn more about how Arroyo Process Equipment can help your organization in Florida, Puerto Rico, the Dominican Republic and the Caribbean, contact one of our experienced Arroyo Process Equipment team members today.