Electric Motors for Florida, Georgia, Cuba, Haiti & Jamaica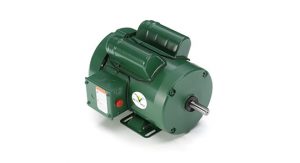 There's no better place to find exceptional electric motors for industrial pumps than Arroyo Process Equipment. We're a family owned and operated fluid handling supplier that represents and distributes exceptional motors, pumps, mixers and other equipment from the most respected manufacturers in the industry. After over 50 years in business, we have become a leader in the industry. Fluid processing professionals can always count on us to have them covered on every component they could possibly need, from motor replacements for centrifugal and positive displacement pumps to replacement parts for motors that run Cat Pumps high pressure piston and plunger pumps, Viking Pumps internal and external gear pumps, Wright Flow Technologies sanitary lobe pumps and other industrial pumps.
Electric Motors in Cuba From Arroyo Process Equipment
The electric motors in our Arroyo Process Equipment Specialty Products line are produced by Weg Electric Corporation, Baldor Electric Company, Leeson Electric and other leading manufacturers and include the following and more:
Jet pump motors
Close coupled motors
Submersible and immersible motors
Severe duty motors
Hydraulic pump motors
Oil well pump motors
Cat Pumps and other pump manufacturers typically offer many different models for each type of pump. For example, there are more than 40 different Cat Pumps direct drive, electric motor, plunger pump models. Determining the electric motors that are right for each application is quite complicated and based on many factors. Arroyo Process Equipment has chemical and mechanical engineers with the knowledge and experience necessary for calculating every pump model's and motor's specifications, such as horsepower, flow, pressure and more, that match with operation specific requirements. This allows our team to make accurate product recommendations on the motors that will provide the best results.
In-house service technicians know they can always depend on our parts specialists at Arroyo Processing Equipment to quickly locate and ship replacement parts such as capacitors, switches, cooling fans, bases, housings and more that are needed for repair and maintenance services on electric motors at processing facilities in Florida, Georgia, Cuba, Haiti and Jamaica. Contact Arroyo Process Equipment today for engineering assistance or to request quotes on electric motors, parts and/or accessories.