Electric Motors in Florida, Puerto Rico, the Dominican Republic & the Caribbean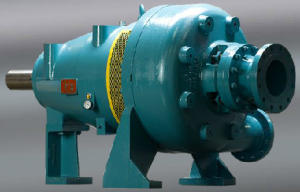 When only the best electric motors will do for your processing operation, you can depend on Arroyo Process Equipment, Inc. We offer the most comprehensive selection of large pumps, motors, mixers and more and provide expert engineering assistance.
We serve the manufacturing, agricultural, citrus, phosphate, mining and chemical mixing industries with a wide range of efficient products and electric motors to keep production moving along. Gas powered or electric motors, small pumps or large pumps, we can take care of your processing equipment needs.
We are proud to be partners with some world-class industrial pump manufacturers such as Viking Pump, Warren Rupp, Pulsafeeder and others. We have the experience and engineering expertise to engineer an entire packaged system for you and even provide turnkey systems with installation included.
Electric Motors From Arroyo Process Equipment
You can count on Arroyo Process Equipment for convenience and experience:
45 years in the process equipment industry
Locations in Clearwater, Jacksonville and Bartow, Florida and the Dominican Republic
Brand name equipment
Equipment, parts and repair services
We offer a range of pumps, strainers, mixers, gear boxes, motors and drives and are excited to carry the powerful large pumps required by municipal water treatment plants and the electrical motors needed for the variety of commercial industries we serve.
If you need a pump, pump part, engineering advice, mixer, mixer part or advice on creating or upgrading a process system, contact us. We will be happy to put our experience to work for you. For electric motors and more from Florida and Puerto Rico to the Caribbean, the Dominican Republic and beyond, look no further than Arroyo.