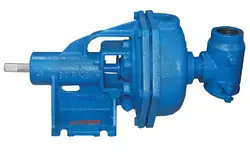 Electric Pumps for Jamaica, Trinidad, Tobago, Cuba & Beyond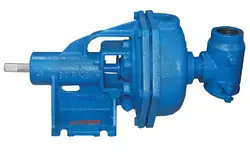 Are you thinking about switching from diesel pumps to electric pumps for agricultural irrigation or other industrial applications because of the potential benefits they provide? If so, you'll be glad to know that the fluid handling supplier of choice to industry professionals everywhere, Arroyo Process Equipment, distributes electric pumps that are manufactured by the most respected names in the industry.
Jamaica Electric Pumps From Arroyo Process Equipment
Making the switch to electric is most often done when existing pumps wear out or break to the point where they can't be fixed. For many industrial applications, an electric diaphragm pump or other electric pump offers valuable benefits that cannot be realized with diesel or gas pumps. The potential advantages of using electric pumps included the following and more:
Operating costs are usually lower
Considered more environmentally friendly
Speed control installation easier on an electric pump
Lower maintenance costs
Better pumping efficiency
Less noise during pump operation
Arroyo Process Equipment has every type of industrial pump and related processing equipment you need. We are the manufacturer representative and distributor of the most respected brands in the industry including Deming Pumps, Griswold, Prosser, Sharpe Mixers, Sew Eurodrive and more.
We have a parts department that is second to none, so whether you need an onsite diaphragm pump repair or regular maintenance service on a Lightnin mixer, you can depend on Arroyo Process Equipment for the parts your service personnel need to get your equipment in top-notch condition and running at their maximum performance level. You can count on us to get parts to you quickly, because we know valuable time and money is wasted when your processing operation comes to a halt.
To learn more about electric pumps or request a quote on a diaphragm pump, other parts or additional equipment for your facility in Jamaica, Trinidad, Tobago, Cuba and beyond, contact a fluid handling specialist at Arroyo Process Equipment today.