Industrial High Pressure Pump in Georgia & the Virgin Islands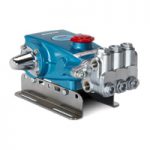 Frank Arroyo Sr. founded Arroyo Process Equipment in 1968 to create pump systems for users in the phosphate industry. Close to fifty years later, Arroyo Process Equipment is the trusted source of quality fluid processing equipment and outstanding services to professionals in hundreds of industries including food processing, chemical, water treatment, citrus and more. From an industrial high pressure pump, sump pumps and custom package systems to engineering support and everything in between, Arroyo Process Equipment has the products and expert staff to keep your processing operations running successfully.
If you're looking for an industrial high pressure pump, you'll find the best and most complete selection at Arroyo Process Equipment. Our lines of positive displacement and centrifugal high pressure pumps including the following and more:
PLAD vertical and horizontal split case fire pumps
Tonkaflo Pumps multi-stage centrifugal pumps
Griswold high head self priming pumps
Warren Rupp Sandpiper air operated diaphragm pumps
Liquiflo high pressure gear pumps
Viking Pump mag driven pumps
Industrial High Pressure Pump From Arroyo Process Equipment
For organizations that are looking to reduce their pump related costs, Arroyo Process Equipment represents cost-effective pump products from Phantom Pumps. The high pressure pump products in the Phantom Pumps line of self priming pumps can save your organization on labor costs, because they don't require priming after an initial prime and are easy to install and maintain. Savings can also be realized by repairing or replacing name brand high pressure or sump pumps with pumps and replacement parts from Phantom Pumps. Phantom Pumps parts are compatible and interchangeable with most name brand industrial pumps on the market.
Our staff of fluid processing experts is always available to help you find an industrial high pressure pump, sump pumps or any type of fluid processing equipment need you need for your facilities in Georgia, the Bahamas, Haiti, Cayman Islands, Turks and Caicos, the Virgin Islands and beyond. Our parts department specialists can determine the manufacturer or compatible replacement parts for your in-house service technicians, so contact us for more information on the products and services at Arroyo Process Equipment.