Grinder Pumps for Florida, Georgia, Puerto Rico, the Dominican Republic & the Caribbean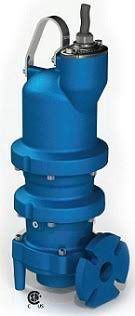 Arroyo Process Equipment is the fluid processing supplier to call when you need a high quality grinder pumps to process sewage, hygienic metering pumps for food processing or a booster pump for agricultural irrigation. Arroyo Process Equipment has been the go-to-source for fluid processors since 1968. We have established longstanding relationships with the biggest names in the industry including Viking Pump, Grundfos Pumps Corporation, Hayward Gordon, Nord, Sew Eurodrive and more.
Arroyo Process Equipment's line of grinder pumps used for municipal wastewater treatment, institutional, light industrial and construction sewage and effluent transfer includes the following and more:
Barnes OGV Series grinder pumps with cast iron construction and stainless steel hardware
Barnes Omni Grind Plus grinder pumps have single phase design and capacitor start
Barnes SGV and XSGV pumps feature flows up to 100 gpm and heads up to 200 feet
Grundfos SEG grinder pump models reduce energy consumption
Grinder Pumps From Arroyo Process Equipment
SEG Series Grundfos grinder pumps feature watertight cable plugs, double mechanical shaft seals and stainless steel clamps. SmartTrim impeller adjustments do not require special tools and can always be completed without dismantling the pump. Phantom Pumps PL-Series grinder and trash pumps include models with maximum solid handling up to 3 inches and heads up to 25 feet.
Quality pumps from Grundfos are also found in many of our other lines at Arroyo Process Equipment including our Booster pump line featuring pump equipment from Sterling SIHI, Plad Equipment, Viking Pump and other manufacturers. Grundfos CM, CME, CMBE, SBA Series booster pump models are ideal for applications such as fire protection, pressure boosting, irrigation, reverse osmosis and more. Sterling SIHI modular multistage MSL, MSM, MSC and MSH Series pumps are frequently used in fossil power, pulp and paper, chemical processing, high pressure cleaning and countless other industrial applications.
The pump specialists and application engineers at Arroyo Process Equipment always provide fluid processors in Florida, Georgia, Puerto Rico, the Dominican Republic and elsewhere in the Caribbean with customer service and technical support on our pumps and other processing equipment that are second to none in the industry. Contact us today to learn more about our products and services.