High Viscosity Pumps in Florida, Puerto Rico, the Dominican Republic & the Caribbean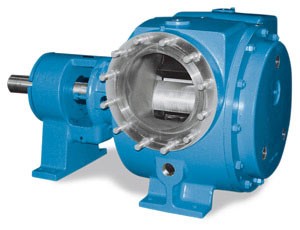 High viscosity pumps are designed to move thick, heavy liquids efficiently. Properly engineered and constructed, high viscosity pumps will provide reliable and valuable service for years. That is, of course, assuming they are properly maintained.
Even the most durable of high viscosity and split case pumps should be maintained on a regular schedule. Preventative maintenance is a far better option to an expensive equipment failure that can cause downtime. If you are in search of a reliable process equipment provider for your split case pumps or high viscosity pumps, we encourage you to learn more about Arroyo Process Equipment.
Arroyo Process Equipment was started in 1968 by Frank Arroyo who was dedicated to providing exceptional service to Florida's citrus, agriculture, phosphate and sugar industries. Since then, they have expanded to serve water treatment facilities, chemical plants, the oil industry and more. More and more companies are choosing Arroyo Process Equipment for a variety of services.
Extensive parts
Experienced service
Engineering services
Brand name products
Turnkey services
We offer it all. We can simply sell you a part or product, or we can put together a complete process equipment package for you. If you prefer, we offer extensive turnkey packages that include engineering services to design your project, the equipment necessary to complete it and the expertise and manpower to install it. When you work with Arroyo Process Equipment, you have options.
If you are considering a project or the purchase of particular high viscosity pumps or split case pumps in Florida, Puerto Rico, the Dominican Republic or the Caribbean, contact us. We will be happy to put together a free quote to address your needs. If you have any questions or would like to talk to one of our engineers, please contact us. We look forward to assisting you!