Yamada AODD Pump in Florida, Georgia, Alabama, South Carolina, North Carolina & Beyond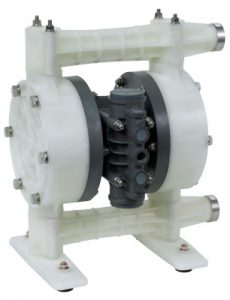 At Arroyo Process Equipment, you can find the Yamada AODD pump products you need to quickly and efficiently process a wide range of fluids and materials at your processing facilities. We are experts in the processing industry, and while there are many Yamada pump distributors, there are none who provide the unmatched customer service and support that you will find at Arroyo Process Equipment.
Your Yamada AODD Pump Supplier
For over a century, Yamada has been synonymous with excellence. They have spent years developing one of the most extensive AODD pump lines available on the market today, and when you choose a Yamada pump, you enjoy unsurpassed durability and reliability.
For decades, we have been the distributor that processing facilities turn to when they need to purchase, repair, or service their Yamada pump products and accessories. Our pump experts, along with our team of engineers, can provide the best recommendation on which products will work best for your facility. Choose from:
AODD Pumps with Air Valve Technology
Standard Side Port AODD Pumps
Center Port AODD Pumps
Split Manifold AODD Pumps
Specialty Diaphragm Pumps
Double Diaphragm Pumps
PTFE Double Diaphragm Pumps
and More!
All the Best Names in the Business
While other Yamada pump distributors might focus only on one brand, we have products from all of the leading names in the processing industry – and we don't stop at pumps. You can find all of the processing equipment you need from all three of our Florida locations. From Sharpe Mixers and Toyo Pumps to Viking Pumps, Leeson Electric motors, and everything in between, we have it all at Arroyo Process Equipment.
If you have been searching for a competitively-priced Yamada AODD pump or have any other processing equipment needs at your facility in Florida, Georgia, Alabama, South Carolina, North Carolina, or beyond, call the experts at Arroyo Process Equipment today or contact us now to request quotes on a turnkey pump packaged system with all of the components you need for your processing operations. We look forward to serving you!