Hydraulic Pump Repair for Those in Florida & the Dominican Republic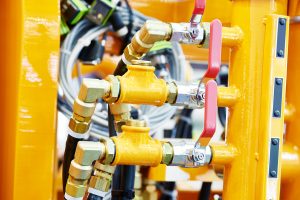 Successful organizations throughout the processing industry choose Arroyo Process Equipment for the expert services we provide such as hydraulic pump repair and sump pump installation. All of the service technicians at Arroyo Process Equipment have training and experience working on equipment from the industry's leading manufacturers. Our expert technicians are available 24/7 in the event an emergency hydraulic pump repair is needed to keep an industrial process running efficiently, or a sump pump installation is necessary to clear roads due to rising flood waters. Customers know that any repairs and installations completed by Arroyo Process Equipment technicians follow manufacturer recommendations and specifications.
Hydraulic Pump Repair From Arroyo Process Equipment
We offer installation, repair and maintenance services on most processing equipment including the following:
Positive displacement pumps
Centrifugal pumps
Pump strainers
Electric motors
Mixing equipment
Industrial gear boxes
Arroyo Process Equipment technicians reach out to our team of in-house mechanical and chemical engineers for support when there are any questions on the repair or installation of a product. One of our most valuable services available is custom package systems designed by our engineers to meet the particular application needs and specifications of customers. Our engineers design the package by carefully matching the specifications and other factors of each component within the system to all the other parts to ensure the entire system meets the overall application specifications to produce the processing result desired.
We are proud that through our commitment to offering top quality products and unparalleled services over the past 45 years, we have become the one-stop shop of processing equipment and services to multinational companies throughout Florida and the Dominican Republic. We continue to monitor the technological advances in the industry and make adjustments to our product lines accordingly. No obligation quotes are available for any of our products or services including a hydraulic pump repair. Contact us today for more information on the services available from Arroyo Process Equipment.