Pump Manufacturers for Those in Florida, Georgia, Caribbean & Beyond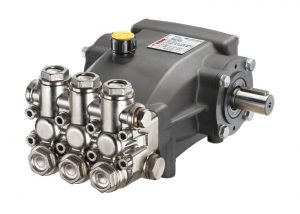 One of just the many reasons Arroyo Process Equipment is the top trusted source by industry professionals throughout the fluid processing industry is that we represent and distribute pump equipment from the most highly sought after processing equipment and pump manufacturers in the world. Our positive displacement and centrifugal pumps are available from leading pump manufacturers such as Warren Rupp, Inc., MTH Pumps Toyo Pumps, Wright Flow Technologies, Viking Pump and Deming Pumps.
The best interest of our clients is always top on our list when we establish partnerships with manufacturers. We only distribute parts from manufacturers that stand behind their products, stay on top of the market, build equipment featuring the latest technology, and continue to manufacture replacement parts for years to come. At Arroyo Process Equipment, it's important to us to have an inventory of replacement parts at all of our locations for both new and old equipment, so a hydraulic pump, sump pump, C3196 pump or other equipment repair can be made quickly to get operations back up and running, whether the equipment is only a year old or 10+ years old.
Pump manufacturers are incredibly selective when choosing authorized dealers, and many choose Arroyo Process Equipment for the same reasons our clients choose us:
Single and multiple process skids
Pump selection assistance and guidance
Design and creation of custom pump package systems
After-sale service and support
Complete line of processing equipment including mixers, C3196 pump models, gearboxes and other equipment
Pump repair, scheduled maintenance, installation and other services available
For 50 years, Arroyo Process Equipment has been family owned and operated and committed to providing equipment from the finest pump manufacturers. We offer expert services and support that are second to no other suppliers in the industry. Contact one of our Arroyo Process Equipment specialists or a member of our engineering team to learn how we can help you to keep your fluid processing operations in Florida, Georgia, Caribbean and beyond running smoothly and efficiently with a top quality C3196 pump replacement or any other equipment needed for your facility.