In Line Strainers for Citrus, Chemical, Petroleum, and Other Processing Operations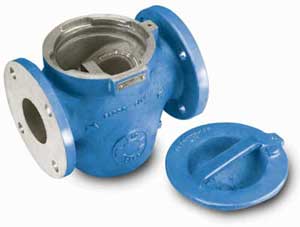 When you need in line strainers that you can count on to strain the material that can clog or damage fluid pipe lines at your processing operation, turn to Arroyo Process Equipment. We offer a wide selection of exceptionally made pump strainers for citrus, chemical, petroleum, distilling, and other processing operations that you can rely on to strain the debris from process fluid and help keep your system running smoothly. Whether you're facility is in the United States, South America, Central America, or anywhere else across the globe, you can trust Arroyo for exceptional support, experience, and engineering. We've been in business for nearly a half century, and our expert staff, which includes mechanical and chemical engineers, has the knowledge and industry experience to help you find an excellent solution for every application within your operation.
In Line Strainers From Arroyo Process Equipment
In addition to in line strainers, our inventory of pump strainers includes:
Simplex strainers
Wye strainers
We also offer a wide variety of other equipment for processing operations, including multiple centrifugal and positive displacement pumps, industrial gear boxes, motors and drives, and mixing equipment. Additionally, we provide maintenance and repairs from highly trained technicians for facilities throughout Florida.
If you would like to get more information on the in line strainers in our inventory, contact us today. We are a proud woman- and Hispanic-owned business that serves processing operations in the United States, South America, Central America, and beyond.