Vertical Turbine Pump for Florida, Georgia, Puerto Rico, the Dominican Republic & the Caribbean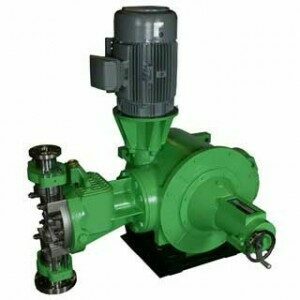 Private companies, municipalities and other governmental agencies use vertical turbine pump equipment daily to fill and/or replace drinking water supplies. Vertical turbine pumps are also placed in wells for agricultural irrigation and used in countless other industrial applications. For nearly 50 years, Arroyo Process Equipment has been the supplier industrial pump users have turned to for the best selection of equipment and uncompromising service and support.
Pump Works 610, Grundfos Pumps Corporation and Plad Equipment are three of the best vertical turbine pump manufacturers in the industry. Arroyo Process Equipment features vertical turbine pumps from these and other fine manufacturers in our centrifugal pump line. All products in the Pump Works 610 line are API pumps. PWV Series models are VS6 and VS1 vertical turbine API pumps that are ideal for countless applications such as waste water treatment, aircraft fueling, LPG transfer, refinery services and more, and they are all built and tested in Tyler, Texas. Designed to increase efficiency and extend the service life of their pumps, Grundfos manufacturers the only vertical turbine equipment with dual bowl bearings in the industry. Additionally, Plad Equipment offers exceptional GPM VARIPLUS vertical turbine systems featuring the following and more:
Duplex, Triplex and Quadruplex systems
Inverter duty premium electric motors
Pressure and flow transducers
Programmable logic controller
Cast-iron or fabricated steel discharge heads
Butterfly and water check valves
Vertical Turbine Pump From Arroyo Process Equipment
Processors can also always count on Arroyo Process Equipment for the control boxes, drives, motors, gearboxes and/or other processing materials that are typically used in combination with their vertical turbine pump at processing operations in Florida, Georgia, Puerto Rico, the Dominican Republic and the Caribbean. Sharpe Mixers, Eaton Hayward Filtration, Weg Motors, Sew Eurodrive and Sumitomo are just a few of the manufacturers we represent in our Mixing Equipment and Specialty Product lines. In addition to vertical turbine and API pumps, our centrifugal and positive displacement pump lines feature nearly every other type of industrial pump. Contact an Arroyo Process Equipment specialist today for more information, technical data or processing equipment quotes.