Industrial Pumps for Florida, Puerto Rico, the Dominican Republic & the Caribbean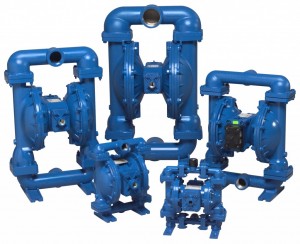 The threat of intense thunderstorms, tropical storms and hurricanes is ever-present on the minds of building owners and industry executives in Jamaica, Trinidad, Tobago and Cuba. The potential for flooding can occur at any time. Many companies today have disaster readiness plans in place to reduce potential losses and downtime following a disaster. Industrial Pumps are included in the list of equipment to have on hand before the flooding occurs. Once water begins entering a building or other structure, water removal needs to be started immediately with a sump pump to minimize damage. Not only can water ruin the contents and the building materials inside a structure, building water pressure can damage the foundation or cause it to collapse.
Industrial Pumps in Puerto Rico From Arroyo Process Equipment
For more than 40 years, Arroyo Process Equipment has been the trusted source of industrial pumps for elimination of water, solid waste and other materials. Clients choose Arroyo Process Equipment for many reasons including:
Product selection from world's top manufacturers
Custom packaged systems designed by staff engineers
24/7 repair and maintenance services in Florida
Certified factory trained technicians
Exporting services
Unsurpassed technical and customer service
Sump pump needs vary depending on the industrial use and project specifications. Submersible, dewatering, centrifugal are a few of the types we offer. The on-staff chemical and mechanical engineers at Arroyo Process Equipment have the knowledge and experience to assist in the selection of the best industrial pumps for water removal or other applications in chemical, petroleum, municipal, phosphate, sugar or other industries. Unwanted water infiltration causes hundreds of millions of dollars and more in business losses every year. Don't wait to prepare your Florida, Puerto Rico, the Dominican Republic or Caribbean disaster plan until it is too late. Request a quote today for an Arroyo Process Equipment sump pump and/or any other industrial pumps included in your disaster plans.