CIP Pump for Florida, Georgia, Puerto Rico, the Dominican Republic & the Caribbean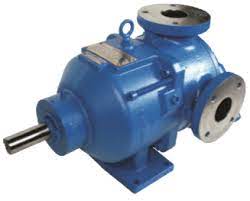 Arroyo Process Equipment has an incredible selection of clean in place (CIP) pump equipment from the top rated pump manufacturers. A CIP pump is cleaned without needing to disassemble the pump. CIP pumps are often used for processing applications requiring stringent hygiene levels in industries such as food and beverage, dairy, pharmaceuticals, citrus and cosmetics.
Arroyo Process Equipment is the family owned and operated fluid processing equipment supplier you can count on for everything from a CIP pump and a hot oil pump to mixers, gearboxes and complete pump package systems. We're renowned in the industry for our expertise and the technical support provided by our team of chemical and mechanical engineers.
CIP Pump From Arroyo Process Equipment
Concept SQ Series models from Wright Flow Technologies set the SIP and CIP benchmark with atmosphere and product interfaces featuring sterile barriers. The hybrid rotary lobe and circumferential piston pump models in Wright Flow Technologies' Revolution Series are perfect for most any CIP pump application. They offer the following features and benefits:
3-A Sanitary Standards Certification
Self-draining pump heads
No dead zones on the innovative pump seals or front covers
Heavy duty shafts, helical gears and bearings that offer long life durability
Fast front loading seal changes are easily made while pump is in line
Maintenance time is significantly reduced by front access shimming for rotor clearance setting
Arroyo Process Equipment also distributes exceptional CIP pumps manufactured by Watson-Marlow, Grundfos, Viking Pump, Pulsafeeder and others. The Watson-Marlow peristaltic pump 800 Series models are easy to install, require little maintenance and provide accurate metering, while Grundfos Digital Dosing pumps are user-friendly with optional features such as flow verification and leak detection.
Processors in Florida, Georgia, Puerto Rico, the Dominican Republic and throughout the Caribbean can count on the Arroyo Process Parts Department for CIP pump, hot oil pump and other processing equipment replacement parts and accessories. Our parts specialists can help find the correct parts needed for pump repair and have orders shipped quickly to your in-house service technicians. Contact us today to learn more about our processing equipment and support.