Industrial Water Pump Repair in Florida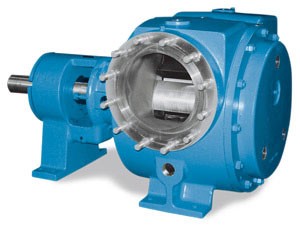 If you are an emergency management professional whose responsibility at a company or government agency includes making sure water removal equipment is working properly, you most likely know that Arroyo Process Equipment is your best choice for any industrial water pump repair. As a leader in pump solutions for over 40 years, we are an authorized distributor in Florida for the most dependable and well-known process equipment on the market today. Our complete line of industrial pumps including sump pumps, centrifugal pumps, submersible pumps and more are used in many facilities throughout the Southeast and the Caribbean. The time for an industrial water pump repair is before the threat of a tropical storm or hurricane occurs. Sump pumps and other industrial water pumps will be working non-stop during a flooding situation.
Industrial Water Pump Repair From Arroyo Process Equipment
Our industrial water pump repair technicians are certified and experienced in equipment from leading manufacturers. We offer 24/7 emergency repair response. To reduce the need for emergency repairs, Arroyo Process Equipment also offers maintenance services throughout Florida. With proper maintenance, pumps and other process equipment will perform better and last longer. For customers with in-house service departments, we carry parts, components and accessories for processing equipment such as:
Commercial pump products
Sump pumps
Industrial pumps
Mixing equipment
Gear boxes
Strainers
Arroyo Process Equipment has been Florida's hometown experts since 1968. We are still family owned and operated and are proud to be recognized throughout the industry for our commitment to providing customers with quality products, engineering expertise and superior customer service. Technology and the needs of customers have changed since the company offered its first pumping systems designed by founder Frank Arroyo Sr. We stay on top of the changes and make adjustments in our product lines and the services we provide. It's time to get that broken equipment fixed. Schedule an industrial water repair in Florida today!