Large Pumps in Florida, Puerto Rico, the Dominican Republic & the Caribbean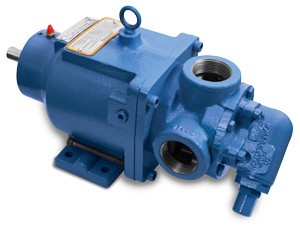 When you only want the best in small and large pumps and process equipment for your operation, there is but one supplier to choose. That supplier is Arroyo Process Equipment. From large sanitary mixers to electric motors and gear boxes, we offer the most comprehensive selection of processing products, expert engineering assistance and more.
Large Pumps From Arroyo Process Equipment
Arroyo Process Equipment has been serving a variety of business categories with their process equipment needs since 1968. We have customers in:
Manufacturing
Citrus
Sugar
Petroleum
Mining
Water treatment
While each industry has their own specific needs, we offer a wide selection of small and large pumps, mixers and electric motors to serve them all. Our experienced engineers can assist in helping you maintain your present system or design and ship a prepackaged system direct to your facilities. With our turnkey systems, we will even provide on-site, expert installation of your system.
With three locations in Florida and one in the Dominican Republic, we serve a worldwide customer base. We have many clients throughout North America, Central America and South America. We are a Hispanic-, woman-owned company that prides itself on exceptional, world-class customer service and expert engineering. We carry a large inventory of parts and equipment to minimize downtime and get you up and running quickly and offer exceptionally fast service to customers in the Florida Metropolitan areas.
If you are looking for a process equipment supplier who carries brand names like Viking, Warren Rupp, Pulsafeeder, Sharpe, Falk and more, contact Arroyo Process Equipment. From large pumps to small electric motors we have the equipment and parts you need when you need them most and proudly service Florida, Puerto Rico, the Dominican Republic, the Caribbean and more. Talk to a customer service representative today to discuss your needs. Discover why even after 45 years, Arroyo Process Equipment continues to grow by offering only quality equipment and superior service.