Mixing Equipment for those in Miami, Jacksonville, Tampa & Surrounding Cities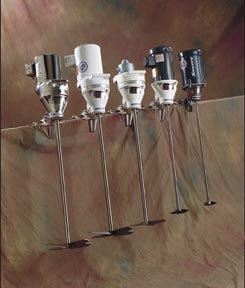 When you produce a product that requires mixing make sure you use the proper mixing equipment to get the job done right the first time. If your product must mix several times to make sure proper blending, this waste time and money. Many companies potentially lose large production orders due to inadequate agitation mixing equipment. You want a system to handle those industrial jobs not only safely, but with sanitation. Since 1968 Arroyo Process Equipment has delivered outstanding service and quality industrial pumps and mixing equipment throughout Florida.
Expert engineers on staff
Custom fit any size operation
Variety of manufactures
24 hours customer support
Top of the line products
Mixing Equipment in Florida From Arroyo Process Equipment
Arroyo Process knows how important mixing equipment is. Skilled certified technicians do installation and repairs on most brand of mixers. Check out their products for your many operation working needs. They have everything to make your production flow smoothly. Arroyo handles every job professionally you receive prompt service to keep your business running. Arroyo knows down time for companies is a financial disaster. Your measurements and dimensions create specific mounting, flow pattern and shear requirements to customize the side entry or top entry mixers to best meet your business needs.
Contact us today and learn more about our state of the art mixing equipment, support, installation, maintenance and repair in Miami, Tampa, Orlando, Jacksonville and across Florida.