Motors in Bahamas, Caribbean, Cayman Islands, Cuba, Dominican Republic & Beyond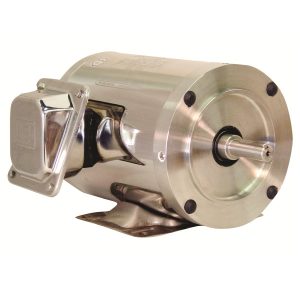 Seasoned fluid processors know they can rely on Arroyo Process Equipment for more than just industrial pumps. Arroyo Process Equipment is a leading fluid processing supplier that can provide your processing operation facilities with all of the high-quality equipment you need including motors, mixers, gearboxes, surge dampener, water pump, filtration equipment and more. We proudly inventory thousands of items from the most recognized brands in the industry such as Sharpe Mixers, Weg, Sew-Eurodrive, Baldor, Hansen Transmissions, Nord, Eaton Hayward Filtration and many more.
Motors in The Bahamas From Arroyo Process Equipment
For industrial applications, such as food, beverage and chemical processing, water and sewage treatment, oil production, fire suppression, dewatering and other applications, trust the most renowned manufacturers for electric fluid processing parts – Baldor Electric Company and Weg. Arroyo Process Equipment proudly stocks a wide variety of products from both of these reputable manufacturers. Weg began producing its innovative parts and technology in the 1980s, whereas Baldor Electric Company began manufacturing its electric components much earlier in 1920. The Baldor and Weg pump equipment available at Arroyo Process Equipment in our various product lines include the following and more:
Oil Well Pumping Motors
In-Line Extra Thrust Motors
Submersible and Immersible Motors
Fire Pump Motors
Close Coupled Pump Motors
Along with an exceptional selection of electric motors, Arroyo Process Equipment has the water pump, trash pump, chemical pump, hydraulic pump and other industrial pump equipment you need in your facility at our three locations. The chemical and mechanical engineers at Arroyo Process Equipment can help fluid processing professionals in the Bahamas, Caribbean, Cayman Islands, Cuba, Dominican Republic and beyond choose specialty processing equipment from the parts in our inventory that match your unique operation requirements and specifications. For clients in need of turnkey pump solutions for their new or existing facilities, our engineering team can create a complete, skid-mounted pump package system. Contact Arroyo Process Equipment today to learn more about a motor, water pump, or other fluid processing equipment.