Mixing Equipment for Phosphate, Mining & Other Operations throughout the Americas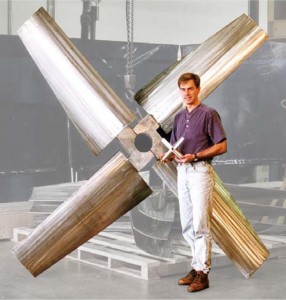 If you need industrial mixing equipment, you can turn to the engineering experts at Arroyo Process Equipment, Inc. Since 1968, Arroyo has helped processing operations in a multitude of industries across the globe find the right equipment solutions for their specific needs. Whether your operation involves citrus, metal, sugar, or dairy processing, we can help you choose mixing equipment for any application.
Mixing Equipment From Arroyo Process Equipment
Arroyo is a Hispanic- and woman-owned manufacturers' representative and distributor of industrial products and services, and we proudly offer top-of-the-line mixing equipment from some of the world's foremost manufacturers, such as Waukesha and others. Our complete inventory of agitators includes:
Large gear box in tank mixer options
Top entry mixers
Side entry mixers
Portable mixers
Bottom entry mixers
Aerators
And much more
In addition to industrial mixer products, Arroyo also provides many other types of processing equipment, including industrial gear boxes, industrial pumps, pump strainers, and industrial electric motors. With mechanical and chemical engineers on staff, Arroyo is able to provide effective solutions for any operation, large or small. Furthermore, we can create a skid-mounted package system that provides a turnkey solution for your processing needs, complete with controls, valves, and other equipment.
Sharpe all stainless portable series from 1/4 to 2hp, for all sanitary and hi corrosion applications. We represent multiple mixer manufactures such as: Sharpe, LodaPro and Falk.
Additionally, Arroyo doesn't just offer equipment sales. Our certified technicians are available to service, repair, and maintain virtually any brand of mixing and other processing equipment located in Miami, Jacksonville, Orlando, Tampa, Tallahassee, and other metro areas in Florida. We understand that avoiding downtime is key to preventing costly losses, so we will answer your call for help 24 hours a day, seven days a week, with overnight or faster turnaround time for commercial pump parts and kits.
Contact Arroyo today for more information about our mixing equipment, our pumps and parts, or any of our other products and services.