Vertical Pumps in Florida, Puerto Rico, the Dominican Republic & the Caribbean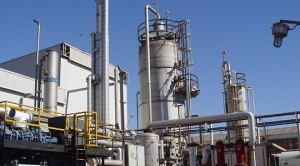 Vertical pumps are useful when lifting liquids. They are used when piping water or other liquids from the ground or when pumping liquids from ground level up into some sort of container. While horizontal pumps are engineered to move liquids over extended horizontal runs, vertical pumps are designed to move liquids upward.
Arroyo Process Equipment is pleased to offer an array of vertical and other pumps from the world's most respected suppliers like Warren Rupp, Viking, Pulsafeeder and more. Along with proven and reliable brand names, Arroyo Process Equipment offers a range of process equipment to suit your project.
Rotary pumps
Centrifugal pumps
Self-priming pumps
Mixing equipment
Submersible pumps…and more!
At Arroyo, we service what we sell. Our superior customer service, maintenance and repair services are available when and where you need us. Need a centrifugal pump repair? We can help. Need a part for a specific submersible pump? Contact us. Our products and services are available to you in a timely fashion to minimize inconvenience and downtown.
When you make Arroyo Process Equipment your source for vertical pumps, centrifugal pump repair services, mixing equipment and other needs, you are getting the services of a company with over 45 years of experience in the industry. We serve North, South and Central America from multiple locations in Florida and the Dominican Republic. We provide particularly responsive service for agricultural, citrus and water treatment situations in Orlando, Tampa, Jacksonville and other communities in the Sunshine State.
If you are maintaining a plant that uses process equipment or are expanding your process equipment needs, we are here to help. We can offer advice on the appropriate vertical pumps or other equipment to purchase or can provide partial or complete turnkey services that include full installation. Contact Arroyo Process Equipment to get a bid on your project or equipment. We look forward to assisting you.