Multistage Centrifugal Pump for Georgia & the Caribbean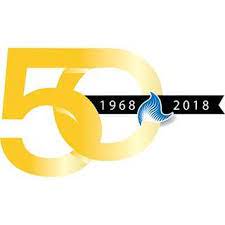 Arroyo Process Equipment has an excellent selection of multistage centrifugal pump equipment that covers nearly any fluid processing need. A multistage centrifugal pump is most often a centrifugal water pump that consists of two or more stages and contains both an impeller and diffusing components. Operations such as water treatment facilities that require higher pressure to transport fluids over large distances often utilize these multistage pumps.
Arroyo Process Equipment represents and distributes multistage centrifugal pumps from Grundfos, TonkaFlo Pumps and other respected pump manufacturers. The multistage pump equipment that is manufactured by Grundfos includes horizontal and inline multistage pumps that are used in water treatment, irrigation, agriculture and other applications. When you need a multipurpose centrifugal water pump for water boosting applications in Trinidad, Tobago, Cuba or other islands, the CM series horizontal multistage pump models from Grundfos are ideal and include the following features and benefits:
Extremely reliable and efficient
Modular construction
Compact design
Electro-coated cast iron parts
Excellent hydraulics
Low level of noise during operation
Multistage Centrifugal Pump From Arroyo Process Equipment
The centrifugal pump line at Arroyo Process Equipment features many other types of pumps that are often used in food and beverage, pulp and paper, and oil and gas industries and includes submersible and cantilever pumps from Toyo Pumps, dewatering pumps from Prosser, pneumatic pumps from Standard pumps and more.
Fluid processors in Georgia, Puerto Rico, the Dominican Republic, Jamaica and the Caribbean have come to rely on Arroyo Process Equipment for the past 45 years, because our quality products, expert service and support are unmatched by other processing equipment suppliers. With Arroyo Process Equipment on your team, you have access to chemical and mechanical engineers who can help select the best pump equipment for your application or create custom package systems including pumps, impellers, gear boxes and other components for a complete turnkey system. Additionally, the specialists in our parts department are on hand to determine the correct parts for repair and maintenance services, and our shipping department handles shipments quickly to minimize downtime. Contact us today to learn more about partnering with Arroyo Process Equipment for your multistage centrifugal pump or other equipment needs.