Watson Marlow Peristaltic Pump in Florida & Nearby Regions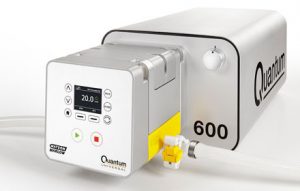 Many industrial capacities require fluid-processing equipment that provides special care to prevent contamination or damage to perishable substances. The pharmaceutical industry is a good example, as well as those that handle other fluids that might wind up in human contact. The Watson Marlow peristaltic pump is an ideal tool for protecting liquids during industrial processing. The Watson Marlow peristaltic pump and those by other top brands are known for reliable operation, while protecting the fluids during the transportation process.
Get Custom Solutions
Arroyo Process Equipment provides custom solutions for fluid-processing needs at industrial sites. Pumps and other equipment by top brands provide many outstanding solutions for industrial fluid-processing. We have a team of mechanical engineers and chemical engineers who can design and install custom, turnkey solutions for your fluid-processing needs. We have 50 years' experience providing outstanding custom solutions in many industrial applications.
Service at Any Hour
Even highly-reliable gear needs maintenance and repairs. When the need for emergency repairs suddenly arises, Arroyo Process Equipment has a team of professionals available to provide fast solutions. We can help with:
Parts cross-referencing
Overnight maintenance repairs
Skid-mounted parts installation
Turnkey solutions
Arroyo Process Equipment has three locations in Florida and one in the Dominican Republic to provide assistance around the clock. No matter the type of repairs or maintenance needed. We can get it done any day of the week and at any time. That even includes Christmas and other popular holidays.
Contact Us for a Consultation
Whether you need a Watson Marlow peristaltic pump or other top gear, we can help ensure the best fit. Our professionals will come to your jobsite in Florida, Georgia, Puerto Rico, Haiti, Dominican Republic, and nearby regions and assess your needs. We work with you to ensure you get the solutions needed to stay in operations and running at profitable levels. Please feel free to contact us and schedule a free consultation at your earliest convenience.