Positive Displacement Pump for Those in Florida, Puerto Rico, the Dominican Republic & the Caribbean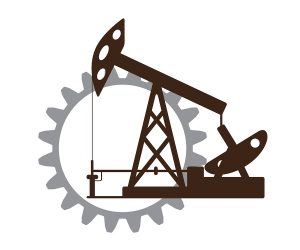 Arroyo Process Equipment has every type of positive displacement pump that processing operations in Jamaica, Trinidad, Tobago and Cuba need. The leading brands of air operated diaphragm pumps, Mag driven pumps, circumferential piston pumps, hydraulic pumps and more are available in our positive displacement pump and centrifugal pump lines. We also carry a full line of parts for air operated diaphragm pumps and any of our other processing equipment.
Arroyo Process Equipment is known as a leading supplier of the premier brands of fluid handling pumps such as the following:
Viking internal rotary gear pumps
Pulsafeeder mechanical metering pumps
Liquiflo centrifugal mag drive pumps
Toyo cantilever pumps
Crown self priming centrifugal pumps
Deming vertical sump pumps
Mixing equipment available from Arroyo Process Equipment includes Hayward Gordon, Hansen Transmission and Sharpe Mixers brands. Products in our specialty line of processing equipment includes gear boxes, motors, drives, strainers and more. Our equipment specialists are highly trained and knowledgeable on all products in our equipment lines and are always on hand to help you determine which of our products will offer the best results for your processing application.
Arroyo Process Equipment is proud to be recognized for the outstanding service we have provided for over 50 years. It doesn't matter whether you need only a replacement part for your positive displacement pump or multi-pump systems designed by our in-house team of mechanical and chemical engineers, you will receive a level of personal service unmatched by any other process equipment supplier in the industry. Our family owned and operated business monitors the technological advances in the processing industry and makes changes to our product lines to offer the latest processing equipment to meet the changing needs of our customers.
Contact Arroyo Process Equipment today for a free quote on a positive displacement pump or any of our other equipment for your processing operation in Florida, Puerto Rico, the Dominican Republic or other Caribbean island.