Positive Displacement Pump Products for Processing Operations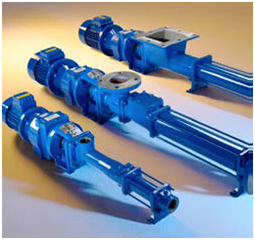 Exceptionally manufactured positive displacement pump products are a necessary part of many different processing operations, particularly when it comes to moving highly pressurized, viscous fluids. If you're seeking these pumps and other processing equipment, you can turn to the experts at Arroyo Process Equipment, Inc.
Positive Displacement Pump From Arroyo Process Equipment
Since 1968, we have provided positive displacement pumps and other processing equipment to operations that handle phosphate, oil, and other fluids across the globe. We maintain an extensive inventory of positive displacement pump products, which includes:
Rotary gear pump options, including internal rotary gear and external rotary gear pumps
Lobe pumps
Vane pumps
Air operated diaphragm pumps
And more
In addition to PD pump options, self priming pump products and other processing equipment, we are able to offer world-class support, experience, and engineering because we employ a team of highly skilled chemical and mechanical engineers, who can help you create a custom solution for your most challenging problems. Furthermore, Arroyo offers 24-hour emergency pump repair and parts to processing operations located in Miami, Jacksonville, Orlando, Tampa, Tallahassee, and other metro areas throughout Florida.
Contact Arroyo today to learn more about our positive displacement pump products, or any of our other processing equipment. We are a proud woman- and Hispanic-owned company and a reliable pumps distributor that carries a comprehensive selection of industrial centrifugal pumps, motors, drives, gear boxes, mixing equipment, and more.