Yamada Air Diaphragm Pump for Florida, Georgia, Alabama, South Carolina, North Carolina & Other International Territories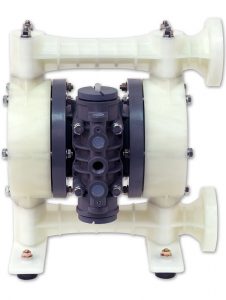 Yamada Pump is renowned throughout the world for being "The Ultimate Innovators", and they have developed a line of processing pumps that surpass all others in the industry. At Arroyo Process Equipment, we can provide you with all of the Yamada products you need, so if you are looking for a Yamada air diaphragm pump or any Yamada pump accessories, we are the company to call.
Yamada AODD Pump – Unmatched in Durability & Reliability
When you need an air operated double diaphragm pump, you need to look no further than Yamada. A Yamada AODD pump has all of the strength and durability you need in a processing pump so that you can keep your facilities operating year 'round – regardless of your facility demands. Yamada is an ISO 9001 certified company, so you can rely on their engineering and manufacturing processes to always deliver a Yamada air diaphragm pump that is second to none.
All of the Processing Equipment You Need
Arroyo Process Equipment is an industry-leading distributor that represents some of the finest names in the processing industry. Whatever your processing needs, we can help. We have a vast product line that covers all ends of the processing equipment spectrum, from centrifugal pumps and AODD pumps to cantilever pumps, circumferential piston pumps, and everything in between.
A few of the manufacturers that we represent include:
Griswold
MTH Pumps
Warren Rupp Sandpiper
Deming Pumps
and Many, Many Others!
For a complete listing of our current manufacturers, please view our English line card or Spanish line card now!
We have been privileged to serve the processing needs of facilities throughout the United States and internationally for decades. Our family-owned and operated business understands the pain points facing most processing facilities, and we work hard to ensure that we supply only the best in processing equipment. If you need a Yamada air diaphragm pump or have any other processing needs for your facility in Florida, Georgia, Alabama, South Carolina, North Carolina, or beyond, contact the experts at Arroyo Process Equipment today.