Pump Repair Service for Processing Operations in Tampa and Throughout All of Florida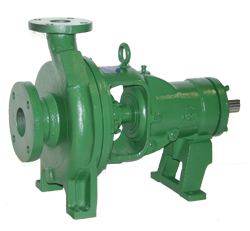 If you have a processing operation in Florida and need pump repair service, Arroyo Process Equipment employs a team of highly trained technicians who have the knowledge and expertise to provide a quick solution. For nearly 45 years, facilities throughout North America, South America, and Central America have turned to Arroyo for excellent processing equipment, and operations within the Sunshine State have also been able to count on us for fast, quality service and repairs for pumps and other machinery. We offer around-the-clock service from factory-trained and –certified technicians, with our team available for emergency calls 24 hours a day, 7 days a week. We have the knowledge and expertise to perform repairs on pumps used across a wide range of industries, so you can be confident your machinery is in capable hands whether you have pharmaceutical, wastewater, or chemical process equipment.
Pump Repair Service From Arroyo Process Equipment
We offer pump repair service in Tampa, Miami, Jacksonville, Orlando, and other cities in Florida for a wide variety of industrial/ pumps at operations, including:
o    Magnetic drive
o    Submersible
o    ANSI process
o    Close coupled
o    Electrical drum
o    End suction
o    Regenerative turbine
Positive displacement pumps
o    Lobe
o    Metering
o    Double disc
o    Progressing cavity
o    Air operated diaphragm
o    Rotary gear
Contact us today for more information on pump repair service, which includes pump motor repair, for processing operations in Miami, Orlando, Tampa, Jacksonville, and other cities throughout Florida. We also offer gearbox repair service, pump strainer service, service on mixing equipment, and more. Arroyo is a proud woman- and Hispanic-owned company.