Pump Service Repair in Tampa, Jacksonville, Miami & Surrounding Cities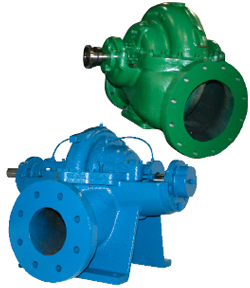 When you need pump service repair at your processing operation in Florida, turn to Arroyo Process Equipment. Since 1968, we've provided quality solutions to businesses across a wide range of industries, including citrus, phosphate, mining, and wastewater treatment, and we offer expert service and repairs for industrial pumps at facilities in Orlando, Tampa, Jacksonville, Miami, Ft Lauderdale, and all other cities. We have an abundance of pump parts and components in our inventory and offer around-the-clock service availability from highly qualified, expert technicians, making us the ideal company to call any time you have an industrial pump that needs to be repaired.
Pump Service Repair From Arroyo Process Equipment
We can provide pump service and repair for many different industrial pumps, including:
Split case pumps, ANSI process pumps, submersible pumps, and several other centrifugal pumps
Internal and external rotary gear pumps, air operated diaphragm pumps, and several other positive displacement pumps
In addition to repairing industrial pumps, our technicians have the knowledge and expertise necessary to repair a wide variety of other chemical process equipment. That equipment includes several tank mixer options and other agitators, in-line and off-set industrial gear boxes, electric motors and drives, and much more. We also distribute a wide range of top-of-the-line pumps and other process equipment from well-known manufacturers, including Crane pumps, Viking pumps, Pulsafeeder pumps, Nettco mixers, Sumitomo gear boxes, and much more.
For more information on our pump service and repair for facilities in Florida, contact us today. Arroyo is a proud woman- and Hispanic-owned business.